Welcome to Expounique.com. The usage guidelines for our website are described on this disclaimer page. The terms and conditions listed below are your agreement to follow when using and accessing Expounique.com.
Information Accuracy
Only general informative uses are intended for the data on Expounique.com. Despite our best efforts to maintain the quality and timeliness of the information. We make no guarantees or claims, either stated or implied, as to the completeness, accuracy, appropriateness. So availability of the information, products, services, or associated visuals provided on the website.You exclusively take charge of all risk if you utilize this material in any way.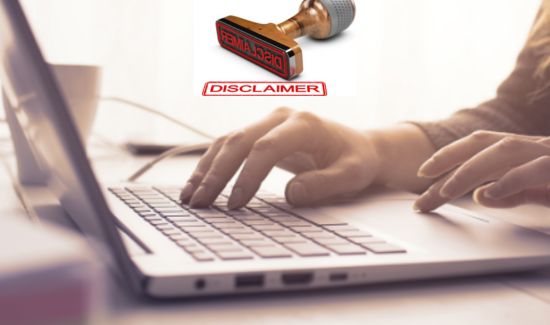 External Links
Links to external websites that are not under our control may be found on Expounique.com.We have no control over the features, content, or accessibility of those websites. Because links are entirely given for convenience and are not intended as endorsements or recommendations of the information found there.
Earnings and Results
Any income or earnings statements, testimonials, or examples shown on Expounique.com are solely for illustrative purposes and should not be considered as typical or guaranteed outcomes. So your individual success may vary, and we do not make any guarantees regarding earnings or results based on the use of our products, services, or information.
Personal Responsibility
The information provided on Expounique.com is not intended to replace professional advice. You should always seek advice from qualified professionals for any specific concerns you may have.So we accept any responsibility for decisions made based on the data on this website.
User Conduct
When using Expounique.com, you agree to conduct yourself responsibly and refrain from engaging in any activities that could harm the website, its users, or its content. This includes refraining from any unauthorized use, attempting to gain unauthorized access, and engaging in any form of malicious behavior.
Changes to Disclaimer
We reserve the right to modify, update, or replace this disclaimer at any time without notice. Because any changes shall be effective immediately upon posting on this page. It is your responsibility to regularly check this disclaimer for updates.
Contact Us
If you have any questions or concerns about this disclaimer, please feel free to contact us at Gmail : expounique1@gmail.com
By using Expounique.com, you acknowledge that you have read, understood, and agreed to the terms and conditions outlined in this disclaimer.
Thank you for visiting Expounique.com.