BBK Electronics is a private multinational corporation based in China. Smartphones, televisions, Blu-ray players, digital cameras, and hi-fi equipment are among the products of this corporation. It is the most well-known and significant manufacturer of smartphones in the world.
This company was established on September 18, 1995, in the Chinese province of Dongguan (Guangdong). The CEO of the business is Tony Chen, and Duan Yong Ping founded the BBK electronics firm.Its headquarter is located in Shenzhen's Futian neighborhood.
Mobile phones from Vivo, Oppo, Realme, One Plus One, and IQOO are among BBK Electronics' offerings. Blu-ray players, headphones, and smartwatches are include under the OPPO digital brands.All of the organization's assets total 1.5 billion dollars. Which is a substantial amount.The second-largest electronics manufacturer in the world is this one.
BBK Electronics Company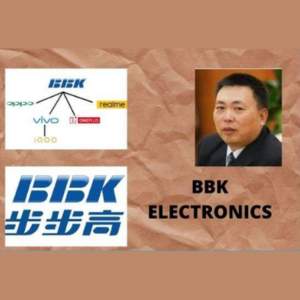 The goods of the BBK Electronics company are well-known all around the world.Duan Yngpng is an electrical engineer. Its owner is a multi-billionaire businessman.Instead of a mobile device, OPPO Brand originally entered the market with an MP3, DVD, and Blu-Ray player in 2004.
Today, the oppo company created a Blu-ray player, but it is only available in Europe. A reputable blu-ray company in the world. In 2010, this company debuted the OPPO REAL smartphone. The smartphone VIVO was announced by BBK Company in 2009. It is the debut product of the Vivo firm. In 2011, Vivo started creating smartphones.Vivo phones have stylish specifications ten years after debuting their first lovely and alluring design.
The largest business in the world, BBK electronics, exported 56.6 million smartphones in 2017. This business outperformed Apple and Huawei.OPPO, a manufacturer of BBK electronics, announced free innovation work on chips in 2020.In October 2022, BBK Electronics' website was moved to the company's subsidiary "Guangdong Little Genius Limited Technology Corporation" for the purpose of selling children's watches.
BBK Electronics Sub-Brands
One Plus's goods were wildly popular in Europe and India when it first hit the market. This was Realme's first entry into the Indian market despite the fact that it was initially announced in 2017. This product is incredibly popular in Europe, China, and India.Vivo, Oppo, and Realme are businesses that employ the same technology but go by various names. Realme TV and One Plus TV both have the same characteristics.
Vivo is currently focusing on offline goods.Vivo developed 5G for online shopping (iQOO3). This technology included hardware, software, and Vivo's support.One Plus also creates the OPPO Plus product, although the work is identical.
It is possible to understand how these brands function and which technologies are also used by contrasting them with the excellent work of the BBK group. How this business can modernize its IT. I'm sure you understand the idea.
Does BBK Electronics have Market Value?
Yes, BBK Electronics has a high market value due to its cutting-edge technology and reputation .Such as Chinese global corporation with expertise in the creation of gadgets and electronics. OPPO, Vivo, OnePlus, and Realme are just a few of the well-known smartphone manufacturers that it is the parent company of.
In the international cell phone market, BBK Gadgets has made tremendous progress and has a sizable market value. The component brand that makes up BBK Hardware has increased in recognition and market share in various regions of the world. Major companies in the mobile phone industry include names like OPPO and Vivo, which are popular in China and other nations.
It is advisable to consult the most recent financial reports and market assessments to get the most recent details on BBK Hardware's fairly approximated worth.
What is the Strategy of BBK Electronics
OPPO, Vivo, OnePlus, and Realme are just a few of the well-known consumer electronics brands and its owner is the Chinese multinational firm BBK Electronics. Since the company is privately owned, specifics of its business plan might not be widely known. I may describe some of the typical strategic techniques that used BBK Electronics and its brands.
Product Diversification
A key component of BBK Electronics' business strategy is providing a broad range of products under its numerous trademarks. The business may be able to reach a bigger client base and lower the risk of relying solely on one product category .That are using a number of brands that each target distinct market groups and consumer preferences.
Technology improvements and innovation
When developing new products, these are the company's primary priorities. In order to remain competitive and entice clients that are tech-savvy and interested in the newest technology, BBK Electronics uses cutting-edge features and functionality.
Global Expansion
Beyond the borders of its native China, BBK Electronics is growing. To reach a larger global audience, its brands have developed cooperative distribution networks and entered new markets.
Marketing and branding
The company works on marketing and branding initiatives to develop strong brand identities for each of its multiple brands. They put a lot of effort into defining each brand's positioning and creating individual brand identities in order to appeal to certain target demographics.
Customer-Centric Approach
Customer satisfaction is crucial for BBK Electronics and its brands. When developing new products and enhancing current services. They spend a lot of work into comprehending customer wants, receiving feedback, and taking customer preferences into account.
Online and Offline Presence
BBK Electronics uses both online and offline retail channels as part of a multi-channel strategy. They are able to achieve this and making agreements with other retailers, specialty retailers, and online shopping portals.
Innovative work
To expedite product development and sustain a constant supply of new items, the corporation makes research and development investments. It's crucial to keep in mind that tactics could change over time, and fresh information might have emerged since my previous update. I suggest consulting the most recent and accurate official corporate statements, press releases, and reliable business news sources for information regarding BBK Electronics' strategy.
How BBK Electronics is Revolutionizing Industry Trends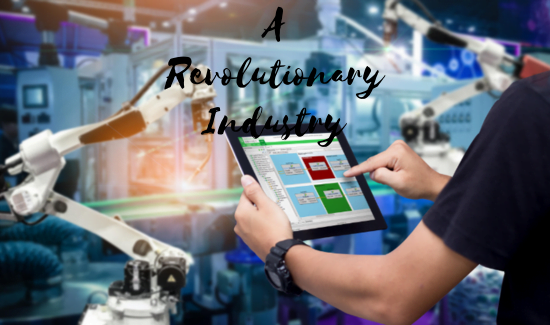 BBK Electronics has had incredible success as a result of its creative strategy and diverse brand portfolio. Maintain a continual focus on electronics for consumers, BBK Electronics has greatly impacted market trends. With the help of its multi-brand strategy, BBK Electronics has been able to effectively corner a sizeable portion of the worldwide .Electronics and smartphone markets while meeting a variety of customer expectations and preferences.
By offering technology and features that have completely changed the smartphone market.The brands of BBK Electronics have established new standards for innovation. As an illustration, OnePlus is renowned for producing high-performance gadgets that prioritize the user experience.
Thanks in part to OPPO and Vivo, improvements in camera technology, display architecture, and quick-charging techniques have all been made. With feature-rich smartphones aimed at consumers on a tight budget, Realme, a more recent addition to the portfolio, is upending the entry-level business.
In addition to smartphones, BBK Electronics has had a significant impact on the audio and wearables industries. Modern features like wireless charging, noise cancellation, and AI-driven improvements are now incorporated into the company's devices, changing consumer expectations and experiences.
Beyond the creation of new products, it has a substantial impact. The company's commercial tactics, particularly its aggressive marketing campaigns and strong distribution networks, have had an impact on industry dynamics. Due to the intensifying competition, other market competitors .It has forced to improve their products and adopt comparable business plans.
It focus on research and development has promoted collaboration with businesses and academic institutions, fostering an ecosystem of innovation. Due to the company's commitment to pushing the envelope, new technologies, patent filings, and the growth of industry standards have been made. Additionally, the BBK Electronics brand is emphasizing corporate responsibility and sustainability more and more.