Realme company was established on 4 MAY,2018. It is a multinational technological corporation with its corporate headquarters in Shenzhen, China. The company's creator is Sky Li. Realme which country brand? Realme company is a Chinese brand. Realme's parent companies are OPPO and BBK Electronics.
There are many products from the Realme company. As computers, smartphones, tablets, earphones, power banks, Realme UI, Phone cases, smart TV, and bags.But here we talk about the latest Realme smartphone products. Those are listed here.
Best Realme Company's phone list
1: Realme GT
2: Realme GTNeo2
3: Realme G8
4: Realme G8 pro
5: Realme 7
6: Realme 7 (5G)
7:Realme 7 pro
8: Realme GT Master addition
9: Realme x 50 pro
10: Realme 6
11: Realme 3 pro
These are all the most recent smartphones produced by the Realme firm in 2021. Excellent sensor quality and a potent ISP are features of its mobile device.Such as Its video quality is excellent. Because it developed an Ultra video Nightscape. So It has excellent quality of brightness.
Light sensitivity is improved by Ultra Nightscape.It also reduces the noise in videos. The updated version emphasizes the video's color enhancing and brightness as well.Such as Its camera quality is good.
Realme company in India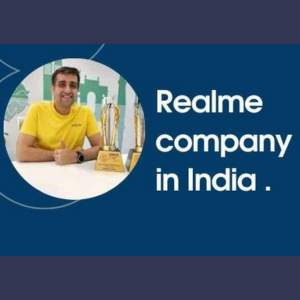 Realme company's CEO in India is Madhav Sheth. He is a chief executive officer of India Realme company. On the #Ask Madhav channel on YouTube, he responds to questions about the Realme company.The queries are asked from all social media. He says that he has an exciting journey with Realme. He achieved a lot on this journey.
Upcoming Realme products
This company produces all these products such as smartphones, TVs, laptops, Tablets, Bluetooth speakers, smart homes, many accessories, and even upcoming products that provide the Tech Life Echo system.
Smartphones of Realme company is working on upcoming products in a better way. More features in smartphones such as the Realme 9 series, more focus on the camera, DRE. Smartphone privacy features are a main focus; you can manage your data privacy.
In 2022 they are making a plan to focus on echo systems for smart life, smart entertainment, and smart connect in good quality for users.So They have a plan to introduce a new laptop with more technology for users' requirements.
Realme 9 series, and GT 2 pro-Series have the most exclusive system, smart life echo system, and offline store, which are upcoming plans and under work.