Goals have a very important role in the life of every person. Goals have a lasting effect on a person's life. If you gain success in your life. Then your goals must come first. But here is the question. How to achieve your goals? First of all, set your goals. Because without setting the goals you cannot achieve your goals. To reach your goals your planning should be a must. So you set your goals in 5 levels.
1: Yearly
2: Quarterly
3: Monthly
4: Weekly
5: daily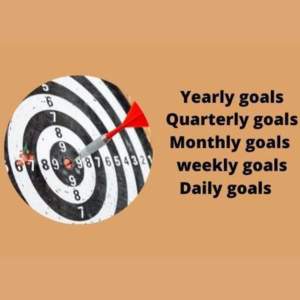 Example :
If you need to write a book and are an essayist. You set the goal of how many sections you need to write and how to manage them for this. One chapter must be finished each month if you wish to produce 12 chapter books. This will help you attain your objectives better.
So the strategy of the 5 levels should be in your mind so that you can easily work on it. At the last of the year, your work should be completed. You create a time block for this and finish the task during that time block. In this manner, you can do the task without a doubt. Set your point in time with some planning. The arrangement has important goals.
Use the tool for tracking your goals. In your daily routine, you remember your subconscious mind. So that it works properly.Distractions like social media, mobile phones, and other devices need to be avoided when working on a task.
purpose of goal setting
How to achieve your goals? To achieve the purpose of the goal should be in your mind because without this you cannot succeed.
1: Goals push forward a man.
2: Goals motivate the man.
3:Goals provide you with direction and destination.
4:Your life's purpose can be found in your goals.
Goals Ideas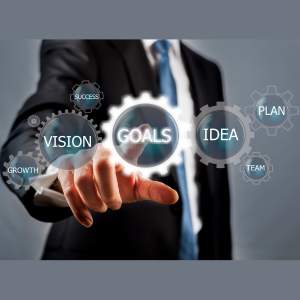 1: Read books about your goal ideas.
2: Change your daily routine.
3: Thinking
4: Write every idea that is in your mind and revise it.
5: Focus on your ideas.
Goal setting :
Here your goal-setting should be healthy.
1: Measurable Goals set.
2: Choosing precise objectives will aid in your achievement.
3: single objective at a time.
4: If your goal is sensible, you will succeed.
Consistency :
Consistency is essential if you want to achieve your goals. When you stick to his work and try it regularly and truly. Then you get your goal easily.
People who suffer and work diligently and consistently and succeed are numerous throughout history. However, I'll focus on the populace of this time period here. Elon Musk, Jack Ma, Mark Zuckerberg, Bill Gates. These are all diligent workers who constantly put in long hours.
Techniques :
To succeed and need to accomplish your objective, systems, and procedures are vital. Through methodologies, you can zero in on your objectives and your endeavors. As you are aware, tactics play a crucial part in your work and offer several advantages.
If your plan is sound, you can easily accomplish your objectives. The most crucial part of this work is the beginning or strategy. Techniques are methods for carrying out a particular task. It is essentially a method and strategy for completing a task. It is the organization of a task. You can finish your task by using strategies.
If you are confused about choosing the best idea strategy then no matter. In our technological age, you can access the best advice from inspiring teachers online. You need a smartphone and an easy connection to the internet. You can succeed and reach your goals in this way.