The pages are ranked for search engine optimization (SEO) purposes. Users search Online material and the website's traffic increase with a high search engine rating. Because it enhances the quality and amount of traffic as well as the organic search results for online content.
Google index page and the ones that show up in the search results are both examined. In the analogy of the library, the librarian reads the question and provides the solution. Factors play a significant role in SEO. Keyword research and high-quality content are essential components of content.
In digital marketing, SEO is significant. You can use it to access commercial content and product information. Because SEO is the primary method of boosting online traffic for marketing. The user information and clarity of the search result can be improved.
SEO is a full-fledged marketing ecosystem that comprehends user needs and learns about both organic and paid initiatives.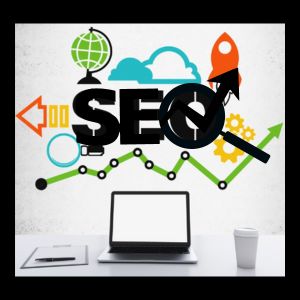 How many Basic Types in Search Engine Optimization ?
Three different SEO for organic tactics exist.
On-page SEO
Technical SEO
Off-page SEO
On-page SEO :
With this approach, the performance of the website is the main focus, and you can raise the site's rating in search engines. The user experience is provided through on-page SEO, which can also target the right term. If your website is about watches, then the content should include the primary keyword. The best method for raising your site's ranking is the use of keywords. An essential instrument in search engine optimization is the keyword.
Utilizing the appropriate keywords is the second step in on-page SEO. Since keywords are the most popular term used to find your website on the internet, they are essential for search engine optimization. In order to identify which pages are most pertinent to users' needs, the search engine algorithm makes use of the words and phrases that users enter into it.
How many On-Page SEO Key Elements are there?
In order to optimize for search engines, include relevant keywords in page titles, headings, meta tags, URLs, and throughout the content after conducting in-depth keyword research.
High-Quality information: Produce distinctive, worthwhile, and interesting information that fits users' search criteria. Put your attention on giving detailed information, resolving issues, and responding to inquiries. Therefore, to improve user experience, optimize material length, readability, and structure, and include pertinent photos, videos, and infographics.
Meta Tags: To give succinct and accurate summaries of the page's content, optimize meta tags, including the title tag and meta description. To encourage readers to click on the search results, naturally incorporate the goal term and make the meta tags interesting.
Keyword-rich URLs : Use descriptive, keyword-rich URLs that accurately reflect the page's content as much as possible. Such as for easier reading, stay away from long, complicated URLs and use hyphens to separate words.
Heading tags: Use heading tags (H1, H2, etc.) to arrange and create your text. Because it is simpler for search engines and people to comprehend the information's hierarchy and relevancy.
Image optimization: Reduce the size of photos without sacrificing quality to provide faster page loads. Image optimization is crucial for the Google search engine.
Internal Linking: To connect pertinent pages on your website, construct a sensible internal linking structure. Internal links enhance user navigation by assisting search engines in better discovering and indexing your material.
Page Speed: Reduce extraneous code, reduce the size of pictures, use content delivery networks (CDNs), and take advantage of browser caching to speed up page loads.
Make sure your website is responsive and mobile-friendly to ensure a consistent user experience across all devices. Because mobile search results give priority to websites that are mobile-friendly.
Technical SEO :
It is the process of optimizing a website for search engines to index it and rank it naturally. Technical SEO creates an XML site map for your website so that Google and other search engines can crawl and understand it. So High-level technical SEO can thereby improve a site's position in search results. It enables Google to be aware of the important website. In response to requests, search engines like Google display precise results.
The best type of SEO is technical SEO. The website is simple to crawl for search engines, which helps the search engine comprehend the website. Website should load quickly and be mobile-friendly. Robots or spiders are used by search engines to crawl the website. Robot text is a potent weapon that is simple to use.
How many key Factors of Technical SEO?
Technical SEO factors are optimization strategies that concentrate on a website's technical aspects. .
Crawlability of Websites Search Engine Optimization: Make sure that the pages of your website are simple for search engine bots to access and crawl. So to control which areas of your website should be crawled, use a robots.txt file and include a sitemap.
Website indexing: Check for indexing problems and upload an XML sitemap to ensure that search engines can index the pages of your website.
Website Speed: Improve the speed and functionality of your website to improve user experience and search engine rankings. Because it speeds up browser caching, decreases server response times, compresses data, and enhances pictures to speed up page loads.
Mobile-friendly Website : Make sure your website is responsive and mobile-friendly so that it can adjust to various screen sizes and devices. In order to improve user experience, mobile-friendly websites are given prominence in mobile search results.
URL: Create clear, descriptive URLs that are simple to read and contain pertinent keywords. Use hyphens to separate words in URLs and stay away from dynamic parameters.
SSL certificate : Install an SSL certificate on your website to enable HTTPS encryption and increase website security.Install it then on your seat.
Implement the schema: This can improve rich snippets in search engine listings, increasing exposure and click-through rates.
XML Sitemaps: To assist search engines in comprehending the organization and hierarchy of the pages on your website, create and submit an XML sitemap.
Canonicalization: Use canonical tags to designate the preferred version of a page that search engines should index in order to address the problem of duplicate content.
Analytics: To watch and evaluate website performance indicators, such as organic traffic, user activity, conversions, and more, set up website analytics tools (such as Google Analytics).
Off-page SEO :
Off-site SEO is another name for off-page SEO. Its operations take place in the background of your website. Off-page SEO has a direct impact on how search engines index websites.
Off-site SEO is another name for off-page SEO. Its operations take place in the background of your website. It has a direct impact on how search engines index websites.
Its operations take place in the background of your website. Off-page SEO has a direct impact on how search engines index websites. The following are a few off-page SEO tactics.
Product building
Social media
Content marketing
Blogging
Posts
Forum
Articles
Occasions
Promotion in Video
Off-page SEO is crucial for site ranking and is built on quality content. The importance of guests is key to off-page SEO. Guest posting helps to increase brand awareness and attract new viewers. So a guest article will raise the ranking of your website.
How many Off page SEO Factors ?
Backlinking in search engine optimization: Off-page SEO includes backlinking as a key component.Because search engines view them as credible and credible endorsements. Your website's rankings positively impact on high-quality backlinks from reputable and pertinent websites.
Link Quality and Authority: The websites linking to your website must be of high quality and authority. Aim for backlinks from websites that are reputable, relevant to your industry or niche, and have a high domain authority.
Social signals: The activity and signals on social media might indirectly affect how visible your website is. When people share, like, and comment on your material on social media platforms, it can drive traffic and increase brand visibility.
Online Reputation and Branding: Enhancing your brand's visibility online can help your website become more visible.
Influencer marketing: Extending your reach by collaborating with well-known companies or prominent people in your sector. Because it draws new readers and produces beneficial backlinks.
Social bookmarking websites: Sharing your material on social bookmarking websites will help increase visibility and bring in a lot of visitors to your website. Such as Reddit, Stumble Upon, and Digg are a few well-known bookmarking websites.
Online directories and listings: Submitting your website to pertinent online directories and listings will improve your online visibility and offer worthwhile backlinks.
Brand Mentions: Brand mentions (also known as citations) on other websites can increase your website's exposure and authority even in the absence of a backlink. So keep an eye out for possibilities to be included in trade journals, news stories, and blog posts that are pertinent to your business.
Guest blogging: Producing excellent guest pieces for respectable websites and magazines in your field will help you establish your reputation, grow your brand, and acquire useful backlinks.