Avoiding low-quality backlinks is essential for keeping an efficient SEO strategy in place.Because low-quality backlinks can seriously impact the ranking and reputation of your website.These undesired links are spam and irrelevant, which can impede the development of your website and result in penalties from search engines.
As you are aware, backlinks are crucial to the legitimacy and exposure of a website.The most important ranking elements in search engine optimization are backlinks.Therefore, poor quality backlinks have a detrimental effect on the functionality of the website.You may learn how to avoid low-quality backlinks in this article.
Identifying Low-Quality Backlinks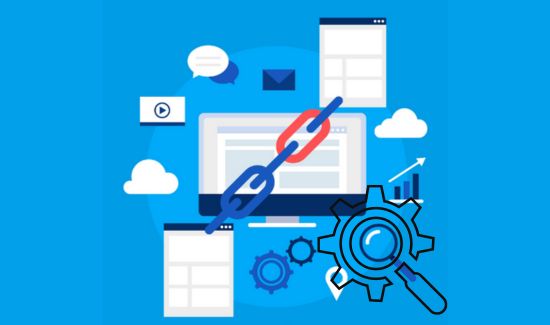 In the complicated world of search engine optimization (SEO), the caliber of the backlinks can significantly affect the goal of your website. Because these low-quality backlinks might squander your efforts and potentially get you penalized by search engines. Recognizing these hazardous links is essential for maintaining a healthy link profile. So let's look at how to spot low-quality connections and take the appropriate action.
Relevance and Context
One of the primary indicators of a low-quality backlink is the absence of a connection to your content or niche. If the target audience and content of the linked website do not align with yours, the link could come out as forced and unsuitable. Search engines are able to warn users about potential manipulation for these pointless connections.
Authority of the Link Source
It is highly valued that the website has authority. More valuable than connections from spam-filled or obscure websites are links from trustworthy, reputable websites. So make use of tools to assess the domain authority and dependability of the connecting site. If the link is weak or dubious, its quality can be poor.
Manipulation of Anchor Text
Anchor text is the visible and interactive portion of a hyperlink. Excessive exact match keyword optimization of anchor text may be a deceptive approach. The anchor text of natural links contains generic and brand-related phrases. A focus on keywords too much could be a ruse to manipulate search engine rankings.
Networks and Link Farms
Links from link farms or networks are an obvious indication of low-quality backlinks. These networks serve only to artificially inflate connection metrics. Search engines have the ability to detect such strategies. If the connected site is a member of a shady network, it is best to remove the link to avoid any potential repercussions.
Spam and Poor-Quality Content
It's critical to consider the quality of the content that surrounds your backlink. The credibility of your website is damaged by content that is poorly written, irrelevant, or spammed. Links from low-quality sources could damage your credibility because search engines strive to provide readers with relevant and valuable content.
Metrics for User Engagement
Despite not being a direct contributor, user engagement analytics might be useful in spotting low-quality backlinks. A backlink's source may not be pertinent to your content if it has a high bounce rate or visitors spend little time on your website, perhaps making the connection of low quality.
Strategies to Avoid Low-Quality Backlinks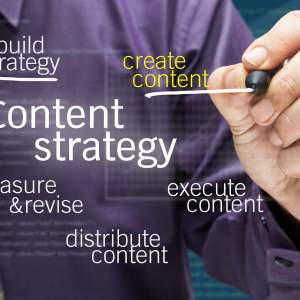 Focus on High-Quality Content
Producing Valuable, Relevant, and Engaging Content is the secret to organically gaining High-Quality Backlinks. Your content will be more likely to be linked to by other websites if it is trustworthy and useful.
Earn Links Organically
Instead than actively seeking out backlinks, let them naturally come to you. When your content is useful, other websites will immediately link to it as a resource or reference.
Stay away from Link Farms
Avoid link farms, which are web-based networks that were created solely to generate backlinks. Google penalizes websites related to link farms.
Using Guest Posts Caution
Make sure the websites where you guest blog are reputable and relevant. Guest posting is a viable method for gaining backlinks. Avoid using exact-match anchor texts frequently in guest articles.
Check Domain Authority
Use tools like Moz's Domain Authority or Ahrefs' Domain Rating to assess the quality of potential backlink sources. Pay close attention to websites with a higher domain authority.
Relevancy Is Important
Backlinks from websites in your industry or business are given more weight. Make an effort to get backlinks from relevant sources for the circumstance.
Diversify Your Anchor Text
Avoid using the same anchor text more than once. To make your backlink profile appear more natural, vary up your pertinent anchor phrases.
Avoid Paid Links
Google penalizes websites that buy or sell links. Instead, emphasize organic link-building strategies.
Social signals
Shares on social media may not have a direct impact on SEO. But they may indirectly improve your website's visibility and chances of gaining high-quality backlinks.
Regularly check your backlink profile
utilizing programs like SEMrush, Ahrefs, or Google Search Console. Any spammy or poor quality backlinks you find should be disavowed.
Focus on local links
Look for backlinks from chambers of commerce, neighborhood directories, and other relevant local websites if you own a local business. They might be advantageous for local SEO.
Check Site Relevance
Check to see if the websites connecting to you are appropriate and reliable. Your SEO may be harmed by unreliable or irrelevant websites.
Avoid Automated Link Building
Using automated link-building software or services frequently produces low-quality backlinks. Use only manual and organic methods.
Verify User-Generated Content
If your website allows user-generated content, be sure it is controlled to prevent spam or low-quality links from appearing.
Build Relationships
Participate in forums, converse with others in your industry, and collaborate on projects. Genuine connections can lead to natural and high-quality backlinks.
Conclusion
In the field of search engine optimization, the importance of backlinks is clear. However, the caliber of these connections determines whether they are successful. With low-quality backlinks, your SEO initiatives could be derailed and your website's reputation could be damaged. It's essential to keep vigilance and initiative to avoid these hazardous relationships.
Remember that the cornerstones of a successful SEO campaign are reliable links and high-quality, pertinent content. Focus on building genuine connections with people in your industry, creating valuable content, and conducting frequent backlink audits to preserve the integrity of your link profile.
FAQs
Q1: What are backlinks?
Backlinks are hypertext connections referring to your own website from other websites, also known as inbound links or incoming links. They are crucial for SEO since they provide search engines legitimacy and confidence.
Q2: How do low-quality backlinks affect my website?
Low-quality backlinks that point to spammy or irrelevant content can hurt your website's SEO. Search engine penalties may have an adverse effect on your website's reputation and rankings.
Q3: Can I remove backlinks pointing to my site?
You certainly can. If you come across any poor or low-quality backlinks, you can ask site designers to remove them. If that isn't possible, you can use the disavow tool to tell search engines to ignore such connections while examining your website.
Q4: What distinguishes follow links from nofollow links?
Frequently occurring links that pass authority and have an impact on SEO results are referred to as "follow links." However, links marked with the "nofollow" tag have no impact on search engine rankings. They are widely used for commercial or user-generated content. However, some forms of no-follow are crucial. Some reputable websites provide a no-follow link.
Q5: Is disavowing backlinks always necessary?
Backlinks do not all need to be disavowed. When you have a considerable number of unfavorable or perhaps hazardous backlinks that you are unable to remove on your own, it is advised. However, employing the proper link-building techniques and performing regular audits can assist in preventing the requirement for disavowal.